Can Do Comedy
Can Do Comedy have been delivering top-notch comedy shows in and around Christchurch, Canterbury since our establishment in 2018. We have provided hilarious, professional, and accessible entertainment to audiences and venues in Christchurch and beyond, showcasing some of the best comedians around.With our wealth of experience, we guarantee unforgettable experiences that will leave you in stitches. We offer a full service package meaning we provide all the gear, promotional materials and know-how to put on an excellent comedy show, so you don't have to worry about any of it!We have been running open mics and workshops alongside our ticketed events which has seen us play a big role in helping new comedians grow, as well as contributing to the rebuild of the Christchurch CBD and nightlife.Simply put - we put smiles on faces, bringing comedy to your favourite places!
Contact
We would love to run a show at your venue!As stated above we are a full service production group which means we can supply all the gear required, as well as handle ticketing and promotional materials.We are also happy to put on shows for your corporate functions, we have partnered with several local venues so you don't even need to organize a venue.No gig is too big or too small, contact us below with a little bit about what sort of show you'd like and we'll give you a quote!
Gigs
We run shows every Thursday and then others sporadically in Canterbury and beyond!Check out our Facebook page for the most up to date info on what shows we are running!
---
Laugh Cellar @ Austin Club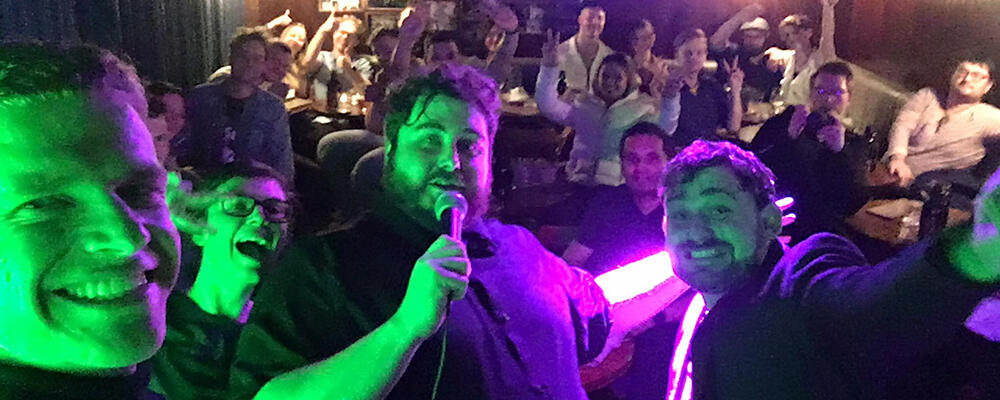 When: Every Thursday night EXCEPT for the last of the month
Time: 7.00pm
Where: Austin Club
Cost: $10 Cash or Eftpos on the door
To Book: Phone 03-366 7722
---
Pork Pie Lounge @ Sprig & Fern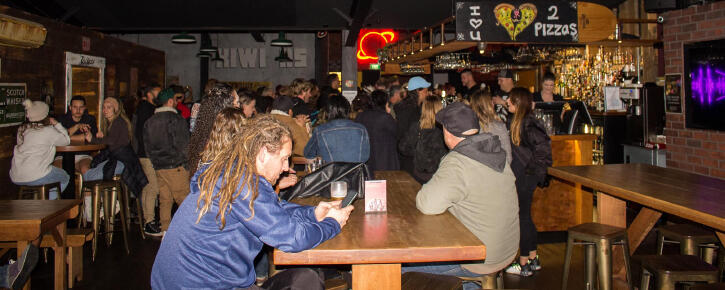 When: Last Thursday of the month
Time: 7.00pm
Where: Sprig & Fern Merivale
Cost: $10 Cash or Eftpos on the door
To Book: Phone 03-260 0015 or DM on Facebook
Companies we've entertained
We'd love to entertain you too! Get in touch if you're interested in us performing for you at a corporate function.
Who are we?
Taylor initially created Can Do Comedy as he was producing the Tuesday open mic in 2018 at The Kensington Fun House. Taylor and Tina teamed up in 2019 to create Date Night Comedy at The Kensington Fun House, our smash hit and probably flagship comedy night. Then in 2020 Matt Threadwell joined the squad when we produced 3 massive editions of Seasonal Chuckles at The Woolston Club.